Today's deal is Warstone TD!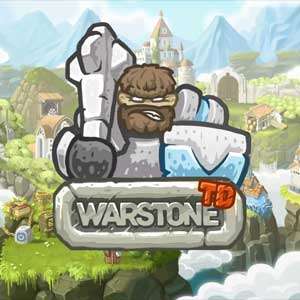 Steam: https://store.steampowered.com/app/562500/Warstone_TD/
Description:
TOWER DEFENSE IS A METAPHOR

I think it was Shigeru Miyamoto who said "Life…is really effing complicated, bro…", and though he was probably talking about Pikmin or some shit, isn't it a feeling that really rings true? Doesn't it feel sometimes like you're just a city at the end of a long and twisting but totally linear track with problems shambling down it like a never ending horde of thick meaty beasts who make awful noises as they walk? At least that's how it feels when all your worst enemies are on the internet, right?

But today is where the cycle stops. Today is the day where you take a step back, look at the big picture, and finally get yourself the stones you need to put some towers up that'll slow down and maybe even stop that awful and ever-encroaching march of squealing pig-men. Granted we can only guarantee this will happen for sure electronically in your own cheaply purchased copy of Warstone TD, but we're big fans over here of healthy mantras and changing the mindset, and to us, this is perfect rehearsal for the real thing.

And look, sure this is just a five dollar game you bought off the most purple site on the entire internet, but you know what else is purple? Luxurious and noble royalty, which in our eyes is exactly what you are. So please go ahead and spend that five dollars, my liege. It's never about cure-alls that can change your life here at Chrono.gg, but if we can help you dress for success a little bit and you go on to be a rich and powerful member of society, please remember us and maybe even invest in our beautiful and ever growing business model, because let's be honest: you're not the only one dealing with 30-50 feral hogs on the regular. Peace out, gamers.
The official trailer for Warstone TD:

Our favorite Steam reviews:
Sale price info:
This is the lowest Warstone TD has ever been individually discounted according to ITAD, previous sale was $6.08 on GreenManGaming.
As always, use this thread to discuss this deal, talk about the game and find other people to play with!
(ノ◕ヮ◕)ノ*:・゚✧