Today's deal is Warhammer 40,000: Space Wolf!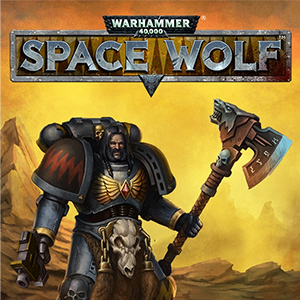 Steam: https://store.steampowered.com/app/553210/Warhammer_40000_Space_Wolf/
Description:
CUP OF BROWN

There is a type of catlike creature known as a civet. This is a real thing. Kopi Luwak is an 80$ cup of coffee that's made from coffee beans plucked out of their poop. Some people will tell you this type of designer coffee is a novelty item, and that it tastes no better than a cup of Foldgers, but as you sit here in this fancy coffee shop in a recently gentrified neighborhood in Downtown LA, you're grasping for fruit notes.

But take that cat shit out of your mouth at this moment soldier, because out in space, the Word Bearer's legion has forced your cruiser down onto the planet Kanak, and we just watched a squad of good, strong, honest Space Wolfs get torn apart limb from limb by a tribe of incredibly scary barbarians, and now it's time to draw your chainsword and spill some blood for Valgard Twice Slain.

Back in the coffee shop, the few other people in there believe you're grunting and heaving because of the Kopi Luwak. Someone comes over and casually mentions that apparently the civets aren't treated very well in the making of this coffee. It's really throwing off your groove. In real life, you stand upon one of the rare handmade wooden tables and scream into the shop. BEWARE, MERE HUMANS! FOR I AM A WOLF GUARD OF THE SPACE WOLVES AND I WILL PLUNGE MY FANGS INTO YOU!

The cashier fires back "Sir, this is a coffee shop."
Chrono's got stop selling such cool games for cheap.
The official trailer for Warhammer 40,000: Space Wolf:

Our favorite Steam reviews:
As always, use this thread to discuss this deal, talk about the game and find other people to play with!
(ノ◕ヮ◕)ノ*:・゚✧