Today's deal is Viking: Battle for Asgard!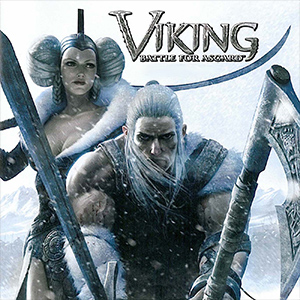 Steam: https://store.steampowered.com/app/211160/Viking_Battle_for_Asgard/
Description:
HEL ON EARTH

This can probably be applied to a lot of famous historical archetypes, but it would probably be so wild to somehow resurrect a legit viking dude, teach him English, and then vicariously experience the Thor movie franchise through his fresh and likely quite horrified eyes. Like, is it not super strange that in 2020, Odin, Thor, Loki, and Asgard are basically household names throughout the world thanks to some bizarre fantasy version of them created by Lee, Lieber, and Kirby?

Like can you honestly imagine a viking from over a thousand years ago being told that the fat dude with the beard and the Lebowski hoodie playing Fortnite is the almighty Thor? I could totally understand if it made that viking want to eat the heart of Taika Waititi, but at the same time, deities were so much more realistic and human back then, so maybe it was totally normal for them to go on bender like that up in Asgard? And maybe that's cool because it makes him a relatable type of god? It's hard to say.

And for that matter, what about all the other insane stuff a viking would go wild about? Imagine showing a viking a Five Guys burger and fries. Or what about hunting with rifles? Or the WAP video? Honestly, a viking would probably never want to leave if they came to our time, just don't show them Twitter, they deserve to be happy while they're here. That's the least we can do. Viking: Battle for Asgard is on sale today for less than four dollars. By Odin's beard, don't sleep on a good deal, friends.
The official trailer for Viking: Battle for Asgard:

Our favorite Steam reviews:
As always, use this thread to discuss this deal, talk about the game and find other people to play with!
(ノ◕ヮ◕)ノ*:・゚✧