Today's deal is Vanquish!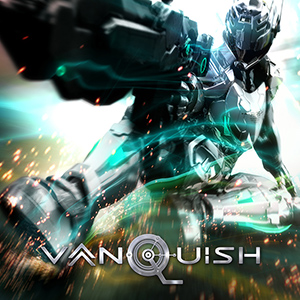 Steam: https://store.steampowered.com/app/460810/Vanquish/
Description:
YOU STILL NEED TO BUY VANQUISH

Hey folks, me again, Alex Faciane, the guy who does all the copy for this site. Whenever this game gets chosen to go on sale, I always make it a point to "break character", as it were, to meet you out there on the web as an equal and just be like: "Yo, from one human being who loves video games to another, you really should buy Vanquish", and today is no exception. This game is stupid and cool and not overly long, and if you know what's what, you're gonna want to have played it later when all the cool people come around to talk about it.

It almost seems like every year they get bigger and bigger, or at least more famous for their games being super popular, but just like Astral Chain for the Switch, Vanquish was made by Platinum Games, and also just like Astral Chain, it totally kicks major ass. Like, imagine if Gears of War was an incredible violent anime and you're probably like 30% of the way there, but if that alone's not enough for you, just wait til you slide on your knees under a towering robot boss, blasting away at its undercarriage with your oversized machine gun, and then tell us this isn't one of the best things you've ever seen.

And even as the world changes all around us, no mention of Vanquish would be complete without bringing up the "smoke cigarette" button, which is still just as cool as it ever was, even though less and less people are smoking in real life. Maybe it's because it's already so dumb and silly in the first place, but something about this guy taking a break in the middle of all that chaos to quietly puff on a little cigarette is so 1970's action-y to me, and I just can't get enough. I do it all the time, all throughout the game, and you should too, because like I've been saying from the beginning, Vanquish is incredibly fun. And for less than five bucks? Seriously? Don't wait, buy your copy today! Just don't smoke for real or you'll die! Have fun!
The official trailer for Vanquish:

Our favorite Steam reviews:
Sale price info:
This is the lowest Vanquish has ever been individually discounted according to ITAD, previous low was $4.54 on GamesPlanet UK.
As always, use this thread to discuss this deal, talk about the game and find other people to play with!
(ノ◕ヮ◕)ノ*:・゚✧