Today's deal is Vampyr!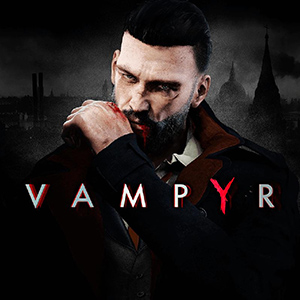 Steam: https://store.steampowered.com/app/427290/Vampyr/
Description:
YOU'RE SO VEIN

Let's get real, being a doctor is sick, and being a vampire…sucks! Ooooooooh! Daaaaaaaamn! Did you see what I did there! I mean sure, "sucks" is the most obvious pun in the world since vampires suck blood, but did you know that in Vampyr, you actually play as a newly bit version who's also a doctor in London trying to cure the Spanish flu. So you see, we're dealing with a couple layers here, but if you think us explaining our own awful jokes is terrible, just wait, it only goes from bat to verse.

Ahahahaha! See? Because here's the thing: vampires? They are often able to turn into bats, which is why we wrote "bat" instead of bad, and they usually have some kind of Eastern European accent, which is why we wrote "verse" instead of worse. Like, imagine Dracula saying that shit! It's perfect! You're literally up to your neck in schlock! And we're not using that word lightly, either!

Now what word are we talking about? Schlock? No ya dingus! Neck! Because look! Let us blow your mind for a second. Where do vampires bite you…wait for it…the neck! Right? And in the case of Vampyr, you really gotta decide whose neck you're gonna bite, because not only do you gotta do it to get stronger, but you also get more if you take the time to make friends with them, which as a doctor who swears to save lives, is particularly rough. But hey, you know what they say: the best stories have high stakes! And look! We've done it again! Ohohohohoho! (Because you kill vampires with stakes).
The official trailer for Vampyr:

Our favorite Steam reviews:
As always, use this thread to discuss this deal, talk about the game and find other people to play with!
(ノ◕ヮ◕)ノ*:・゚✧