Today's deal is Vampyr!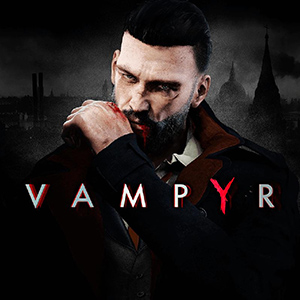 Steam: https://store.steampowered.com/app/427290/Vampyr/
Description:
FYR SALE

Oh my god, dude!

What?

Have you played that new game, "Vampire"?

What game?

Oh, you know, the one where you're a doctor trying to cure this flu in London, but then you get turned into a vampire and you have to make peace with the idea of maybe feeding on some of the people who you're trying to save?

Oh, wait, you mean "Vampyr"?

Yeah, that's exactly what I just said, "Vampire".

No no no, there's a key difference here. See, the one you're saying is like Count Dracula or Lestat, where it's like "Vampire", but the one I'm saying has no "e" at the end, and instead of an "i", it's a "y".

Yeah, it's a "y" as in like, why does it matter?

Well, I just think it's an important distinction to make…

I mean look, that's fine, but honestly, they sound exactly the same? Why are we even talking about this?

Umm…see, most people are probably going to be reading this instead of hearing us talk, so it'll be way easier to understand.

What do you mean "most people are probably going to be reading this"?

Huh? Oh, nevermind. If you don't get it you don't get it.

Whatever, man. You're so weird.

Hey everyone. Buy this game today. $14.99 is a pretty solid price for this nice of a game.

I need to get my head checked.
The official trailer for Vampyr:

Our favorite Steam reviews:
As always, use this thread to discuss this deal, talk about the game and find other people to play with!
(ノ◕ヮ◕)ノ*:・゚✧