Today's deal is Valkyria Chronicles 4 Complete Edition!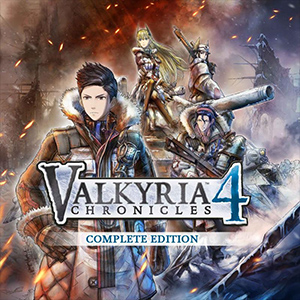 Steam: https://store.steampowered.com/app/790820/Valkyria_Chronicles_4_Complete_Edition/
Description:
HISTORY IS HISTORY

Let's face it, history as it actually happened, by nature, is boring as hell. It's predictable, stuff happens the exact same way every time, and worst of all, magic has and will never be real, regardless of what any one historical figure says. It's a total bummer. It'd be like if you went to Disneyland, and when you rolled up it was just a parking lot and a dude in a handmade Goofy outfit with a too big mouth you can see him through. Or maybe this copywriter has just been irreversibly scarred by one fateful day on Hollywood Blvd, and is still working through it.

But anyway, take World War II: sure, there's plenty of battles and politics to read about once, but do we really need thirty books about the same thing? Hasn't at least one of these writers just been like "…and then he found a magic stone in the foxhole and merged souls with an ancient wizard"? Doesn't that sound way more engrossing? Don't you wish there was some way to experience alternate spoiler-free timelines without destroying the fabric of time and space as we know it?

Well, have we got the deal for you. Today, for less than the price of a single 4K Blu-Ray, you too can be the proud owner of Valkyria Chronicles 4 Complete Edition, which is TECHNICALLY set in 1935, but actually in no way resembles any account of that year existing in any other text. Exciting, right? That's why we all play video games, because nothing is less interesting than real life? Good, good, glad we all totally agree.
The official trailer for Valkyria Chronicles 4 Complete Edition:

Our favorite Steam reviews:
As always, use this thread to discuss the deal, talk about the game, and find people to play with.