Thanks @ToxicScarecrow



This month's freebies: $194.95 USD
++Disclaimer++ This time around I needed to accept a new EULA prior to being able to checkout with these free assets. I did not read it, so I'm not sure if it is unique to the Marketplace or if they are just updating it for the entire platform. It's possible that users will need to accept the same one if they try to grab the free games as well. Just giving a heads up in the event someone does not want to agree to the new EULA.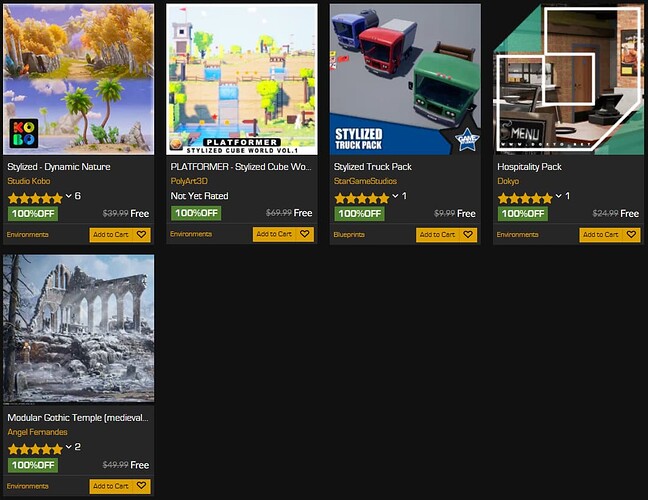 Thanks for the disclaimer, @ToxicScarecrow



Myrr claimed but forgot to thank our scarecrow. Purr. Thanks.
Thanks @ToxicScarecrow