I have been contemplating doing this for some time now and I'm not sure how many people would find this content useful or even interesting, so this will be a post to gauge peoples interest.
Each month Epic puts some Unreal Engine assets/packs up on their marketplace for free for the duration of the month. These are very similar in style to the free games they give away in that a portion of the full price goes to the developers of the content.
These are not games, but they can be used to make anything you'd like using the engine. Movies, games, etc. They can also be a great tool for learning. You can dive into the code and assets to learn how the engine uses them and how they're created.
Personally I became interested in making games when I was in school. At the time, UE was not free unless you were part of an educational organization such as a university. I helped my university get verified and gain access to the engine for everyone in the Computer Science department. A few years passed and it became free for everyone.
I personally have not created anything with the assets I've accumulated over the years, but I sure have taken a lot of money out of Epic's pocket and placed it in the developer's.

By my calculations, the assets I have would have retailed, in total, for nearly $10,000.
If you're interested in learning how to use UE, I encourage you to search through their tutorials. They do a fantastic job of empowering the developer.
So how do gain all the freebies?
You can navigate here:
Alternatively you can go into the Unreal Engine section of the Epic Games launcher, then to marketplace.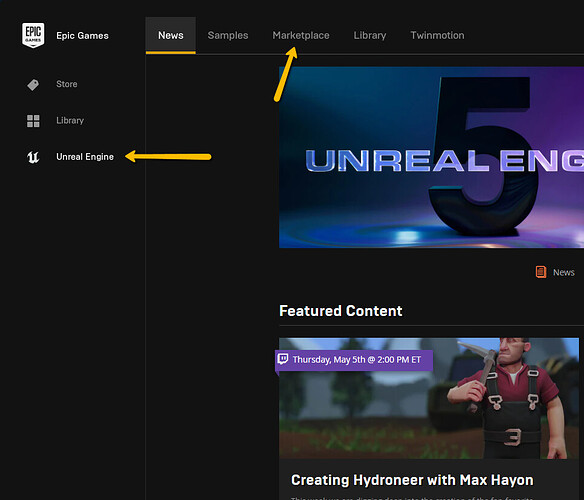 Then hover over free and select "Free For The Month"

From there all you have to do is add everything to your cart and check out.
You will get a message like the one below if you don't have UE5 installed, but you can still get the freebies if you don't.

Please let me know if you find this useful or interesting, even if it's for no other reason than taking money from Epic

. If there is interest, I will post the freebies each month as a reminder.