Well that was simple, but it's not even 3 pm yet here.
Yeah, all they got this time are rewards for their games, unless they offer free keys during the stream again, which's as fun as you'd expect.

Don't know how anyone could possibly get one of these…
Anyway, I am just looking at the sales:
The Settlers History Collection (65% off)
and
Assassins Creed Odyssey Ultimate (75% off)
both seem like decent deals, especially for the next 21 hours we can use that code above for additional 20% off.
---
That in-engine rendered Immortals: Fenyx Rising game reveal looks amazing.
There was supposed to be a pre-show but I didn't watch it.

They are now showing stuff about the Prince of Persia Sands of Time Remake, it looks good too…
Me neither. They're probably all claimed by bots before someone could ever have the chance.
Honestly I'm mostly interested in the new Watch Dogs game. Looking really good so far.
The video on the new Watch Dogs game is pretty funny, especially that old dude climbing down the pipe and falling on his rear.

I just wonder how different the characters will end up being from each other, would be really good to have truly unique and individualized experiences with the different people.
Immortal Phoenix looks pretty cool. Won't argue with wings.

Y'all can yapp about your tridimensional stale games, all I care about is this: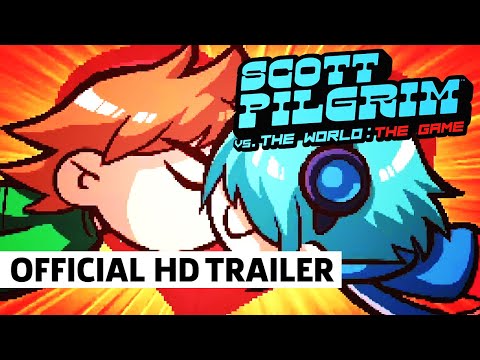 I waited so long for this, more than 10 years even! Since I was following all the sprite art progress on Paul's blog while he worked on the game. Feels so good to finally be able to play this and on PC, what a holiday!
Thanks

.
I didn't miss it. Wonder if I should've had, though. The game looks so rough, especially the characters. Expected a lot better, tbh. Hugely disappointed

.
That looks like it could be a good wallpaper background or somethin lol
The day they release a PoP:TTT Remake/Remaster is the day I stop feeling the need to die
Yeah the environments look good. It's the characters that need to improve.
Wait I just saw your profile pic… was it always this? Cause holy shit I love TTT
Yes

. TTT is my favourite PoP game of them all, and one of my favourite games of all time.
Yes . TTT is my favourite PoP game of them all, and one of my favourite games of all time.
If there was no name to your reply, I could have 100% sworn that I had said this
Cause holy shit, are you me??
That grand ass adventure feeling of TTT is almost unrivaled tbh
It's a shame TTT didn't get the change and recognition it deserved, due to the bad taste WW left on a lot of people's mouth.
TTT mixes the best of SoT and WW, and it's the best experience all around, IMO:
It's not dark and edgy, like WW, but inherited it's combat
The speed kills were an awesome addition
The dynamic between the Prince and the Dark Prince
Yuri Lowenthal returns as the Prince's voice
Being set on Babylon
The return of Farah
The ending: pure perfection
I'd just wanted the game to be longer. And also the Dark Prince to be more powerful. Other than that, the game's amazing.