Today's deal is Two Point Hospital!
!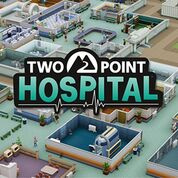 Steam: https://store.steampowered.com/app/535930/Two_Point_Hospital/
Description:
CURE ME IF YOU CAN

Nurse: In here, Dr. Chrono…

Chrono: Alright, I'm here, what seems to be the problem?

Nurse: Cubism, representing a radical shift away from looking at things from a single viewpoint, sir.

Chrono: Hmm…Doctor Harris…do you concur?

Harris: Uhh…concur with what, sir?

Chrono: With what the nurse just said, Doctor!

Harris: Umm…yeah it's Cubism. He told us that representing the subject from multiple viewpoints gives greater context…?

Chrono: So…you concur?

Harris: Umm…

Nurse: I think we should just give a few photographs to look at, come at it from the angle that depicting reality in an unrealistic way is too extra.

Chrono: Very good, very good, well, it seems like you don't have much need for me, I'll just go back to putting Two Point Hospital on sale for an amazing price.

(Leaves.)

Harris: Man…I blew it, didn't I?

Nurse: What?

Harris: Why didn't I concur?
The official trailer for Two-Point Hospital:

Our favorite Steam reviews:
As always, use this thread to discuss the deal, talk about the game, and find people to play with.