have a date with the Black Rabbit Brotherhood, wanna share my rabbit stew recipe with them
yeah, im not watching that XD and I'm gonna beat them my way rofl
@M00, go watch it…

Please.

I don't want you to go insane and scream "NO, STOP" during the whole stream.



that's exactly how im gonna kill them, by going insane and yelling them to death
it's just that i know i can do it, so i wanna do it
in the end now, the last attempts, i got rid of all 3 ads several times and it was only him left, so i can do it for sure
I see. Then good luck, you'll need a lot of parrying for this one. You've got this.

thx dude, and whatever the case, the only thing i do want to stress is that this game is awesome and beautiful; it's frustrating but it's also a pleasure
That's true. I even added the game to my wishlist thanks to you!

I did finally watch that video of yours just now, and I have to say that would've taken the whole fun out of the game for me, lol. Happy I didn't watch it before making my own guide on how to beat this boss fight. The trick is actually to simply: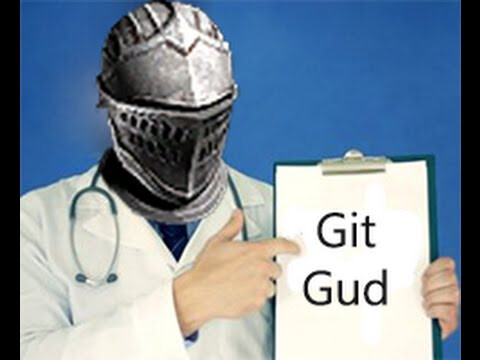 Here's my personal Wabbit Stew recipe:
Like I said from the very moment I started to get acquainted with this fight, it isn't harder than the Archbishop one, and the funny thing is it took me about the same amount of time to beat both. I must say this game is harder (for me personally) than Dark Souls (so far at least).
Not enough "NO, STOP!" but yeah, you were right when you'd:
And also crying, interesting. But yeah, I'm glad you've finally defeated this goddamn boss.
Those Emotes are so cute. I could just hug them.



Dude, just got a 2 TB SSD installed today (cost way more than I expected, ouch), so it has now definitely become a possibility, and playing Forza Motorsport as well!!! I'll look into getting Game Pass and hopefully that will be doable!
btw, running late today but should be live in 30 min max or so

well, let it be known that I finally beat the King of Muppets last night, before this patch released today, rofl, only took me 6 hours of non-stop torture

@GeekInUndies I guess the guy in the Swamp must be Simon Manus seeing how much they're nerfing him
Nice one, man! Couldn't watch it yesterday since there was a Mortal Kombat 1 tournament stream going promoted by Nuuvem and then there was another FGC tournament from Street Fighter 6, all happening at the same day, heh.
But yeah:
gonna take a day off from Lies of P, got the PTSD from yesterday still, and just take it ez today with some Snowrunner