Today's deal is Tower of Time!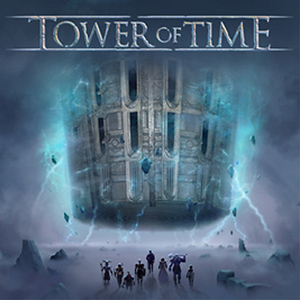 Steam: https://store.steampowered.com/app/617480/Tower_of_Time/
Description:
IS IT SOMETHING WE SAID?

Listen gamers, we don't have hundreds of hours to sink into every high profile classic mmo beta we didn't get invited to, but today, with this absolutely in-effing-credible game Tower of Time, it's already fading back into the past, because now, fifty hours in, we feel like goddamn battle geniuses, our brains exploding like that dude at the end of that old meme. Remember that? No? We bet you do. It was a very good meme.

Anyway, back to what we were saying about not getting invited to the World of Warcraft Classic beta, all we've got is time. Tower of Time, that is, which is a really really good strategic dungeon crawler, which rips not only on the story front, but also on the "being a fully-featured RPG" front. And really, who wants to play that other old game we can't even remember the name of? Tower of Time is much better!

And really, is there a better way to spend seven fifty than drowning your very first-world sorrows in a good game that actually WANTS you to play it? Hell no there isn't! What are you going to do instead? Time travel back to 2004? Because that's priceless, okay! PRICELESS! So please, buy yourself a copy of Tower of Time today. At least SOMETHING should go right today somewhere…
The official trailer for Tower of Time:

Our favorite Steam reviews:
Sale price info:
This matches the lowest Tower of Time has ever been individually discounted according to ITAD, previous low was $7.49 on GOG.
As always, use this thread to discuss this deal, talk about the game and find other people to play with!
(ノ◕ヮ◕)ノ*:・゚✧