Today's deal is Graveyard Keeper!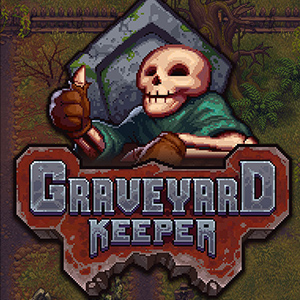 Steam: https://store.steampowered.com/app/599140/Graveyard_Keeper/
Description:
SO SMALL SO STURDY

The reader peeks through the window of the small yellow office complex hiding in one corner of the park. No one's running like yesterday. Today, everyone is dead. Almost everyone. Maybe this graveyard has an insanely small administrative office? You walk around and realize this part of the giant imaginary city has moved and shuffled to become some sort of ancient cemetery. The scent of Tinybuild week sits heavy in your nostrils.

How long have you been walking? What did you do yesterday? Didn't I just see that little bitty building somewhere else, you ask? Did the streets move it all the way here just for me? No. It wasn't for you. It was random. Devilish, fiendish, rogueish. Well, rogueLIKE, anyway. Anybody want a cheeseburger? You keep walking all the way past the droopy old trees and off around the back of a locked wooden warehouse that's slowly returning to the forest.

Crouched behind lies some type of big old machine with teeth and no wires. They're sharp and they're on a big spinning column and you're trying to decide if the freshest bodies from the graves really should go in here or not. Much cheaper burgers, much better profit for the grave…yard. Wait, do you own this place? Is that the deed you woke up with in your hand? A small sound from the small yellow duplex. Welcome to Tinybuild week. Streets of Rogue every day and one other killer title each time, Mon thru Fri. Today, we've got Graveyard Keeper. Beyond that, the possibilities are endless.
The official trailer for Graveyard Keeper:

Our favorite Steam reviews:
Sale price info:
This matches the lowest Graveyard Keeper has ever been individually discounted according to ITAD, previous low was $11.99 on Steam.
As always, use this thread to discuss this deal, talk about the game and find other people to play with!
(ノ◕ヮ◕)ノ*:・゚✧