Firstly, Crosscode.
One Indiegogo campaign and three years of Early Access later. A small team based in germany is finally to release their first game on PC the 20th of September. Prior this year they mentioned it getting a PS4 release but hasn't so far revealed a specific date.
A retro-inspired 2D Action RPG set in the distant future. CrossCode combines 16-bit SNES-style graphics with butter-smooth physics, a fast-paced combat system, and engaging puzzle mechanics, served with a gripping sci-fi story.
I'd say it's kinda 2D Zelda esque gameplay while being in a typical Isekai world like Sword Art Online.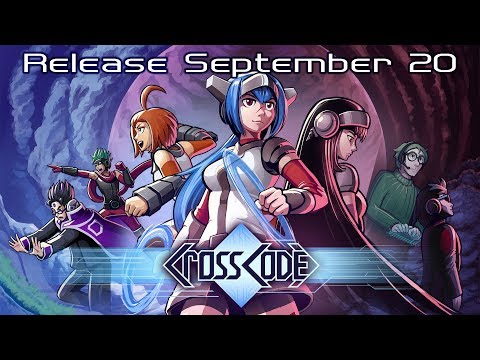 ---
Secondly, Lethal League Blaze.
The sequel to Lethal League.(duhh)
Due out on PC the 24 of October, with PS4, Switch and Xbone releases coming spring next year.
Lethal League Blaze is an intense, high speed ball game, with unique characters, outta sight sounds and none of that weak shit. In Shine City, the anti-gravity ball game has long been illegal. The group who kept playing was dubbed the Lethal League. Even now, with their sport pushed underground, players and crews compete in the League for challenge and respect.
Guess what. It's more Lethal League.
Same stylish artstyle but remade in 3D. Amazing how well the character designs translate to 3D.
Also this trailer makes the game feel even more like an unofficial spinoff to Jet Set Radio. Why? They actually got Hideki Naganuma to compose this track.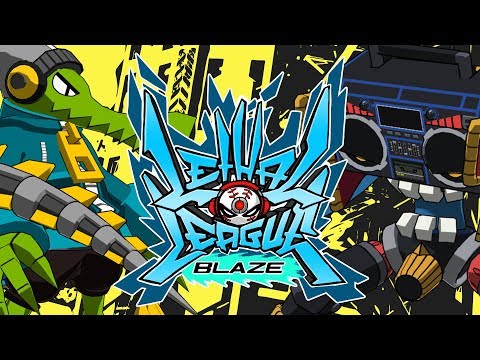 ---
Thirdly, Asterix and Obelix XXL 2 remaster.
Arriving on PC, PS4, Xbone and Switch November 29.
This was a greatly appreciated surprise, that i don't understand. In all my life, i have never heard anybody knowing of this franchise. So this getting a remaster for everything seems so outta nowhere to me. The french publisher Microïds,(also publisher for the original) low key announced it over a tweet. No trailer. No nothing. I guess they also announced two special editions available to preorder and a sequel coming 2019! HYPE!

Well. I'm sold.