So I have tried cross-linking some posts from various threads when discussion comes up, and the linked message does not notate the correct author of the post:
So for example, just now, in response to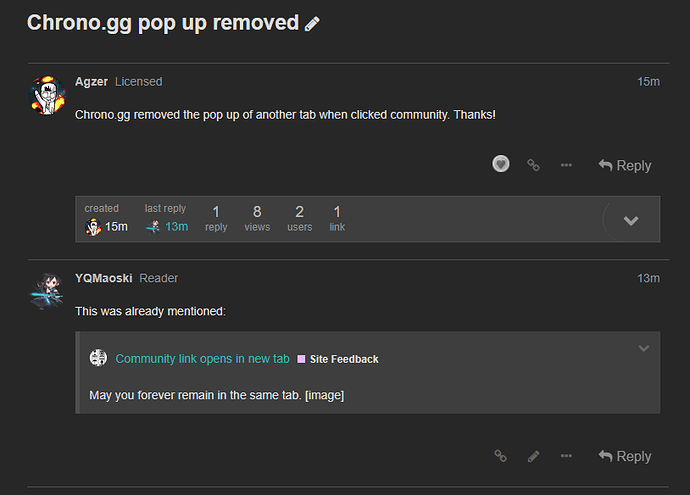 I tried linking @frst's post in a previous thread: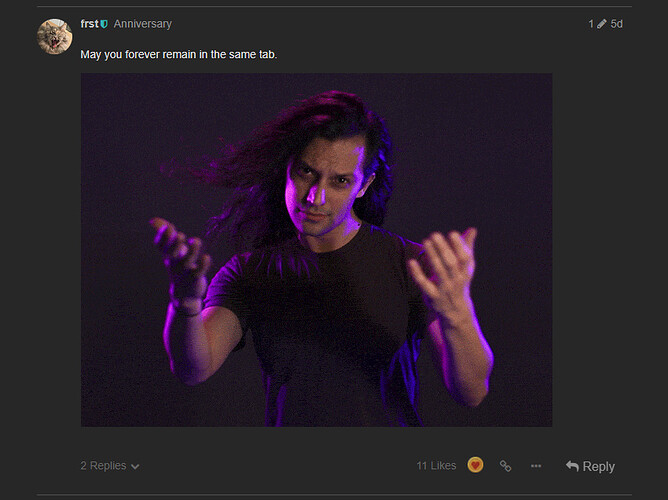 It does not reflect that @frst was the one who had written that message.
When clicking on the down carrot that should serve to better elaborate the response, we get this instead: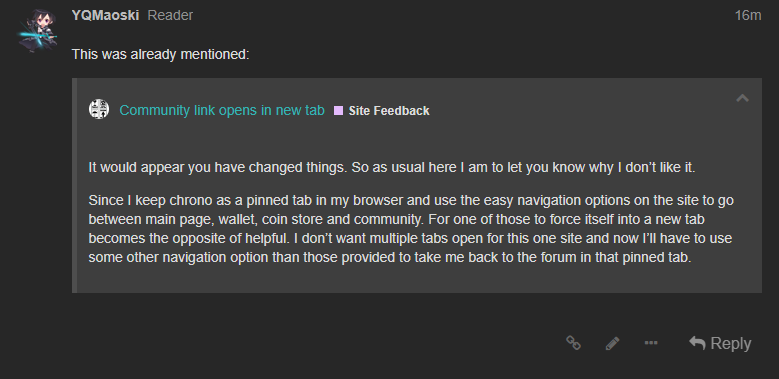 This seems to be the original initial post in the other thread. Clicking on the link does bring up the message that frst had typed, but this is not clear from the linked message.
The biggest problem I see with this is that with cross linking, it appears that we can surreptitiously insert words into other people's mouths, not in anyway malicious, just leads to cases of confusion.
The easiest solution I see is to make it so that the author of the linked post show up instead of the author of the original thread. Perhaps this is doable, perhaps not. If you could look into it, I would be eternally grateful. (I already am for you guys creating this community and for the folks who are already here, by the way.)