Today's deal is The Hex!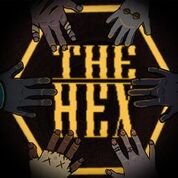 Steam: https://store.steampowered.com/app/510420/The_Hex/
Description:
GAMES ARE REAL

Look, okay, I know you're not going to believe me, but I live somewhere…different from you. Like, in a way, you've been here a million times, but I LIVE here, in this world where the video game characters live. Now, I know you're thinking about that Disney movie, but it's not like that. Well, it kind of is, but here it's…weirder, darker…I'm able to go back and forth between 'em because my deadbeat dad happens to be a tetromino, but that's not what I'm here to explain to you about.

It's more just that I want you to know…there's a spot out there called the Six Pint Inn, and…I don't know quite how to put this, but…how many games have you actually played? Do you think you know every character there is? Well, you don't, and the clientele of the Six Pint is living proof. And if I'm being honest…I'm not sure I trust any of them at all. But then again, maybe it's just cause I grew up with a single mother who spent an hour every day looking out the window and listening to Korobeiniki. I don't know.

But something's up over there, and if you real life humans want to find out what, you can do what you always do: buy a game. Buy the game about it and play it. Then you'll see. Then you'll know. And I know what you're thinking: why am I telling you all this? Well, that's my own little secret. But for now let's just say we're "selling the game for 50% off" and that "we made up our own character so we don't spoil the story." Work for you? You never know what lies beneath the surface.
The official trailer for The Hex:

Our favorite Steam reviews:
Sale price info:
This is the lowest The Hex has ever been individually discounted according to ITAD, previous low was $5.99 on Steam.
As always, use this thread to discuss this deal, talk about the game and find other people to play with!
(ノ◕ヮ◕)ノ*:・゚✧