Today's deal is The Hex!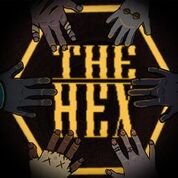 Steam: https://store.steampowered.com/app/510420/The_Hex/
Description:
ARE THEY…ALIVE?

Let us as you a very important question: did you turn of the game…or not? Did you finish playing, get up, walk away, and now you're out? Or, you know, be honest with yourself, how did you get here? Is leaving the PS4 on as bad as forgetting to turn off the gas? What bad stuff could possibly happen besides an insanely rude message from a teenager who thinks he "deserves" video games? Is that bad enough? Did you ever wonder what the protagonist thinks?

What if Mario got the chance to get back at you for all those times you dropped him in a hole? How many times can you get sniped to death in Modern Warfare before Alex changes sides and comes after you? Don't you think all those people in that town would eventually kill and eat that nameless goose? Would you feel guilty if you found out video game characters were as real as us, staring back out at us through the screen? At the very least it sounds like all these guys could do with a drink, don't you think?

Anyway, we're keeping it vague because we love Lindelof-ing it and we don't want to spoil, but that little unsettling thought you might have just had reading this is basically the seed at the center of this game, and if that's in any way intriguing to you, it might be time to spend four measly bucks and buy The Hex today. At the very least, it won't be like anything else you've ever played before. Well, besides Pony Island. It's a LOT like that.
The official trailer for The Hex:

Our favorite Steam reviews:
Sale price info:
This matches lowest The Hex has ever been individually discounted according to ITAD, previous low was $3.99 on Steam.
As always, use this thread to discuss this deal, talk about the game and find other people to play with!
(ノ◕ヮ◕)ノ*:・゚✧