Today's deal is Tangledeep!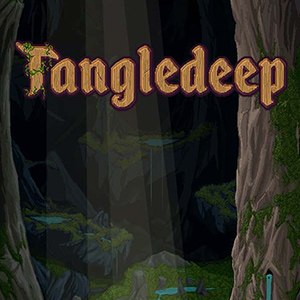 Steam: https://store.steampowered.com/app/628770/Tangledeep/
Description:
ALONE TIME

So, look, we get it, you're a gamer, you've probably played tons of 16 bit-looking retro rpg's by now, so why should you drop five bucks or so today and buy Tangledeep? Well, aside from just being incredibly well-made and memorable for its own sake, Tangledeep is the only one where everyone lives underground, with a giant ever-changing maze between them and the surface, and to us, that's basically everything.

Maybe it's just because we're world famous for our incredible prices and game selection these days, but for some reason, the idea that anyone who wants to visit us or send us anything has to go through a magically vexing maze is super attractive, you know? Like, how can you be on the hook for a bill if the postman never brings it to you? And if your distant aunt Marjorie can't physically get to your cheeks, there's no way she can ever pinch and shake them till they turn red. Wait, maybe that last bit's just us, but it's still very scary.

So please, gamers, humour us. Give in to the ultimate escapist dream of every homebody on Earth. Grab Tangledeep today, and not only will you just be happy and satisfied as an intellectual connoisseur of fine gameage, but also, like us, as curmudgeonly old farts who use the internet too much and don't want to see anyone anymore. It's the best of both worlds, it's here for PC, and today on Chrono.gg, it's just a few coins over five bucks. Grab a copy today. You'll thank us later when you love it:
The official trailer for Tangledeep:

Our favorite Steam reviews:
As always, use this thread to discuss the deal, talk about the game, and find people to play with.