Today's deal is Sundered®: Eldritch Edition!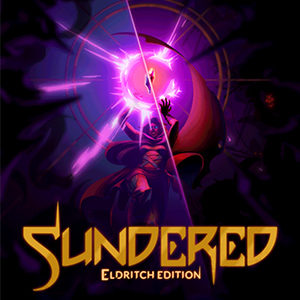 Steam: https://store.steampowered.com/app/535480/Sundered_Eldritch_Edition/
Description:
CHRONOSEID IS

I first noticed people missing when the guy who always boxes me in didn't park behind me on street sweeping day. I thought I was lucky. There was no one to pay at the gas station. I left my Red Bull and my beef and cheese stick on the counter. When I walked back outside, less people were driving. I went back home to find something to eat. My roommate's door was closed. I turned on the news and no one was at the desk.

This morning I woke up sitting at my computer. Trash is piling up outside. The bus didn't come for my kids. I don't even remember starting up the game. Last time I made myself a sandwich, I noticed the tips of my fingers were bleeding. I can feel myself inside, shifting, changing. I can hear all the dogs in my building trying to get out. How long have I been sitting here? Why can't I remember anything but the teeth?

I saw the game today for the first time; I realized I'd been playing it since Chrono had that sale last week. That sale was eight months ago? What happened to my kids? They're not at the computer desk. From where I'm sitting I can see into my neighbor's house. It's a special day. They're taking turns serving each other portions of the great being with many eyes. They're all playing the game. I am too. I called the police for help and they asked me about Sundered. Guess it's really getting around.
The official trailer for Sundered® - Eldritch Edition:

Our favorite Steam reviews:
As always, use this thread to discuss this deal, talk about the game and find other people to play with!
(ノ◕ヮ◕)ノ*:・゚✧