Today's deal is SINNER: Sacrifice for Redemption!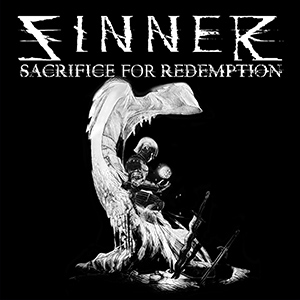 Steam: https://store.steampowered.com/app/691280/SINNER_Sacrifice_for_Redemption/
Description:
SEVEN SINS

Hey, friends! So today we got an awesome, Dark Souls inspired boss-battler, where you strategically sacrifice more and more stats and levels as you kill your way through the seven deadly sins, and to celebrate, we (pretended to) ask some of the biggest names on the internet what they'd do if the seven sins weren't so deadly anymore!

"I know this sounds crazy, but if Gluttony died, I'd just eat and eat, mate. I could just do every movie as fat Thor. I bet they'd actually let me. Can you imagine Black Hat with fat Thor? Better!" -Chris Hemsworth, Actor

"If I didn't have to worry about Pride, I'd be making bootleg stuff out of everything, man. If you thought my console was bullshit, wait til I open my public transit line, the Soulja Train Tell Em." -Soulja Boy, Rapper/Musician

"If there was no such thing as too much Wrath, Envy, or Lust? Aren't you just talking about Twitter, though? You little bitch?" -Hideki Kamiya, Game Designer

"Ironically, if there was no such thing as too much Sloth, I probably would have made that sloth bit in Zootopia go on even longer, by like fifteen minutes." Byron Howard, Co-Director

"If there wasn't such a thing as harboring too much Greed, I'd probably steal stuff all the time. Who's gonna stop me, dawg? I'm John Wick! That's KEANU's motorcycle now." -Keanu Reeves, Actor
The official trailer for SINNER: Sacrifice for Redemption:

Our favorite Steam reviews:
Sale price info:
This is the lowest SINNER: Sacrifice for Redemption has ever been individually discounted according to ITAD, previous low was $15.19 on the Discord Store.
As always, use this thread to discuss this deal, talk about the game and find other people to play with!
(ノ◕ヮ◕)ノ*:・゚✧