Today's deal is Sid Meier's Civilization® VI!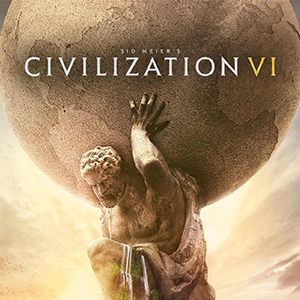 Steam: https://store.steampowered.com/app/289070/Sid_Meiers_Civilization_VI/
Description:
ADVISOR COUNSEL

Economic Advisor:
Civ V has been and continues to be a great 4X strategy game, but let's be honest, you know Civ VI is going to be an even better, more modern experience, and at 70% off, you'd be a dummy not to give it a try.

Foreign Advisor:
Civ VI has a much more depth and complexity than Civ V when it comes to less military focuses system, especially the way it gives weight back to establishing trade routes and encourages you to take a closer look at your cities than in previous games. All in all, if you've been playing Civ V for too long, there's never been a better time to upgrade.

Science Advisor:
For a big modern game, Civ VI has surprisingly low minimum specs, meaning that lots of people who haven't upgraded their rig in a while still might be able to pick this one up and start playing without having to. Even the recommended specs aren't too demanding!

Military Advisor:
Build more long-range units so we can invade neighboring cities and protect our borders!
The official trailer for Sid Meier's Civilization® VI!:

Our favorite Steam reviews:
As always, use this thread to discuss the deal, talk about the game, and find people to play with.