Today's deal is Shadow Warrior 2!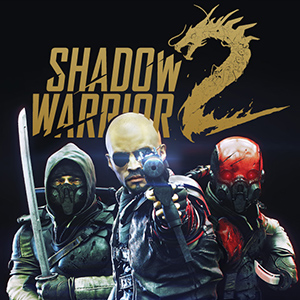 Steam: https://store.steampowered.com/app/324800/Shadow_Warrior_2/
Description:
NO AD COPY TODAY SORRY

Hey guys. How're you guys out at the big fancy Texas HQ? Things are going pretty good out here in LA, lots of In-N-Out and better-tasting tacos…Anyway, so I know I'm usually responsible for some sort of ad copy related to whatever game we're supposed to be selling, but unfortunately, I'm not going to be able to do that today because I'm having too much fun testing out the game itself, and it's taking up all my writing time to explain why. Please don't use this as the product description or I'll sue you, though.

Just kidding. Or am I? I am. But anyway, yeah, you know, I'm only doing my job whenever I stroll up to my PC and test out one of the games on here, since it helps inform me about the game I'm trying to sell you, but did you guys know Shadow Warrior 2 has swords AND guns and you can even play it with three friends, like some crazy online team of demon hunting John Wicks? How am I gonna play THAT for an hour and then put it away so I can TYPE? Can you think of anything lamer?

And what about procedurally generated environments? Most games you play through it, you've seen it, it's done, but Shadow Warrior 2 keeps changing up sections of its levels so they feel fresh every time. And do you know what four demon-hating John Wicks love even more than the simple fact that they even exist? That's right: exciting new places to cut off people's arms and get headshots. So yeah, sorry, I no copy today because I'm still playing the game, even as you're reading this right now…

…I used Siri to type this.
The official trailer for Shadow Warrior 2:

Our favorite Steam reviews:
Sale price info:
This is the lowest Shadow Warrior 2 has ever been individually discounted according to ITAD, previous sale was $9.97 on the Humble Store.
As always, use this thread to discuss this deal, talk about the game and find other people to play with!
(ノ◕ヮ◕)ノ*:・゚✧