Today's deal is Shadow Warrior 2!
Welcome to the Best of Chrono Sale! Through December 17th we'll be re-featuring some of our most popular sales of 2018 at even better prices.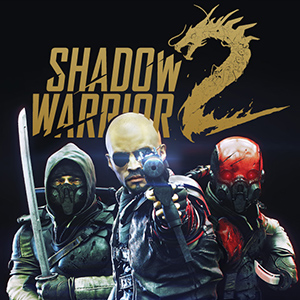 Steam: https://store.steampowered.com/app/324800/Shadow_Warrior_2/
Description:
THE VERY BEST LIKE NO ONE EVER WAS

Yo, dude! Did you see Chrono's selling Shadow Warrior 2 for eight bucks?

Oh, word? They've been absolutely smashing it with the games lately!

Right?

Like, didn't they have Vermintide 2 yesterday? That game is SO GOOD!

Ugh! I know, right? SO GOOD! Apparently they're doing some kind of best-of event right now, so I've kinda been hopping on there more and more lately just to check it out!

Nice.

It is nice! So far, I've already picked up Everspace, Kingdom Come, and Vermintide 2! Who knows what kind of awesome stuff they have planned until the 17th!

What's on the 17th?

The end of the sale, silly! And honestly, it's probably going to blow our minds!

What do you mean "it's gonna blow our minds"? I know Shadow Warrior's 2's a sick shooter with swords and cool graphics and stuff, but you really think it's going to blow our minds?

Maybe! But I was talking about the sale! Chrono.gg's a wonderful website!

It is…kinda weird that you're so outspoken about it, though, especially for someone I just met on the train…

No way, it's just THAT GOOD! I heard the staff's really good, too! And sexy!

Okay, what is this? Do you work there?

…Yes.

Are you the copywriter?

…Yes.

Why didn't you just say that, dude?

Well…sometimes I do these ones where it's just two people talking, and I like to practice before I write it down.

On real people?

I mean, now that you say it out loud it seems weird.

It is. Oh look, my stop!

Okay, but do you think you're gonna buy Shadow Warrior 2 for eight bucks?

I mean, YES, but only cause the game's good, not cause you convinced me.

Fair.
The official trailer for Shadow Warrior 2:

Our favorite Steam reviews:
As always, use this thread to discuss the deal, talk about the game, and find people to play with.