Today's deal is SEUM: Speedrunners from Hell!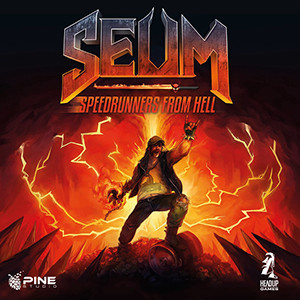 Steam: http://store.steampowered.com/app/457210/
Description:
THE LOVECHILD

Quake 3 went for a sip of their wine, a very deep sweet Bandol. The light was low but not dark, and the waiters and waitresses moved through the room like giant harvesters, just to make sure that every last person was, in fact, doing okay. Across the table, Super Meat Boy was playing with their hair, which their mom told them was a sign of infatuation. They wondered if it was true, or if people just said that to give each other confidence. This fancy restaurant wasn't doing them any favors in that respect.

"Umm…you look super nice tonight…" Quake 3's voice shook as the words spilled out of their mouth. Super Meat Boy had been a huge crush for them since the game originally dropped on Xbox 360 back in the day, and now that they were here, they really just didn't want to mess it up. But Super Meat Boy was way ahead of Quake 3, which became clear after they smiled and shoved a thick juicy piece past their lips with extra gusto.

"Oh Quake 3," Super Meat Boy said, chewing slowly between words, "accidentally" letting some of the juice dribble down their chin to their cleavage. "…you can cut all that bullshit out right now. Hopefully, we both know what this is. I think you're cute, and you took me out to dinner so that later, it won't be weird when we hook up." Quake 3 felt the blood rushing around their body like a top down monster rally racer. Super Meat Boy was way more confident than they realized. Now, they just had to remember to wear a condom…
The official trailer for SEUM: Speedrunners from Hell:

Our favorite Steam reviews:
Sale price info:
This is the lowest SEUM: Speedrunners from Hell has ever been discounted, previous low was $2.80 on Gamesplanet DE.
As always, use this thread to discuss this deal, talk about the game and find other people to play with!
(ノ◕ヮ◕)ノ*:・゚✧