Today's deal is Seeds of Resilience!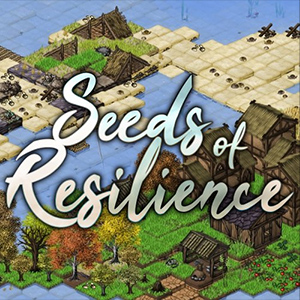 Steam: https://store.steampowered.com/app/877080/Seeds_of_Resilience/
Description:
SHOWER OF SPITE

Hey everybody, Stan the stranded survivor man here again to remind you how freakin' SICK I am of hearing all your weak ass takes about the weather. Like seriously? You're pissed off because it's raining a little bit? You had a tiny bit of a drizzle and your shirt got a little wet, and that's what's driving you crazy? No monsoon, no tornado, no tsunami, just a little bit of a drizzle. That's it. Wow. Just…wow. I'm just… honestly? I don't even know what to say.

No no you're right, y'know what, you guys might be right. Maybe I'm being unreasonable. All this time spent working my ass off to get the bare minimum I need to survive like food and clean water and shelter is definitely making me the unreasonable one. I mean your hair! Look at your hair! It was just a tiny bit too humid and your whole style got ruined oh my gosh I'm SO sorry! I'm just so absolutely torn up! I can't believe I was being mean and bitter because I have to deal with hurricanes every other day and you're all BENT OUT OF SHAPE ABOUT SOME HUMIDITY.

That was sarcasm, by the way. That whole second paragraph there? That was sarcasm. I'm not actually sorry. You're not actually right. I'm right, because I'm the one who's stranded on an island, and I'm the one who has to deal with ridiculously crazy evil Mother Nature weather, so that automatically makes me right. And because I'm right, you need to buy today's Chrono deal. Sorry, don't make the rules. Oh wait, hold on. Just realized. I've survived more natural disasters than you so, I actually do.
The official trailer for Seeds of Resilience:

Our favorite Steam reviews:
As always, use this thread to discuss the deal, talk about the game, and find people to play with.