https://www.fanatical.com/en/bundle/safe-in-our-world-1-st-anniversary-charity-bundle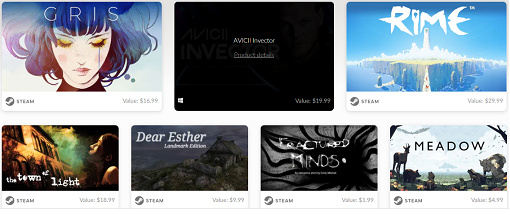 A whoops on the snapshot but you get the idea.

EDIT: Might be of interest.
About Safe in Our World:
Launched on World Mental Health Day on October 10th, 2019, Safe in Our World aims to raise awareness of mental health issues within the video games industry, and to provide resources, signpost help, and to drive change for everyone connected with the industry, for developers, publishers and service providers, to content creators and players.
Its initial mission is to create an online destination where people can seek help, gain access to resources and information, and discover stories from real people within and surrounding the games industry, with more detailed policies available via the website. Safe in Our World is a worldwide hub accessible for anyone in need.