Today's deal is Rise to Ruins!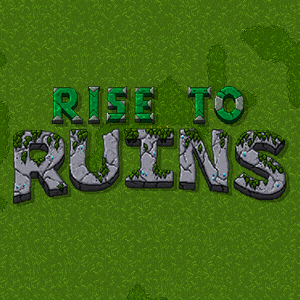 Steam: http://store.steampowered.com/app/328080/Rise_to_Ruins/
Description:
ASKING IMPORTANT QUESTIONS

Do you ever imagine that you're a townsperson in one of those godlike village simulators? Do you ever walk through your city or town looking at the various construction projects and wonder to yourself whether the dude who's playing the game knows what he's doing or not? Do you ever try and figure out what the last command given to you was when you're up at 2am jamming your way through a pint of Phish Food? Was it "practice self care at all costs"?

Do you ever imagine being the god character? Do you ever think about what God might think if he's real and he looks down to see you pretending to be him? Do you think it'd be more flattering or insulting? Do you think God would be down to smash a beer or two and talk technique? Would he take the form of Morgan Freeman wearing Gunnars? Do you think he'd mostly give advice or would he take some too?

Do you think he'd weigh in on the monster problem, or would he write that off as a game mechanic? Are you still imagining Morgan Freeman gaming? Do you think he min/maxes or he tries to play by feel? Do you think he could get a sponsorship just on account of who he is? Why are we talking about this? How did this product description get so far away from us? Will you please buy a copy of Rise to Ruins today? Do you think you'll like it as much as we do?
The official trailer for Rise to Ruins:

Our favorite Steam reviews:
As always, use this thread to discuss this deal, talk about the game and find other people to play with!
(ノ◕ヮ◕)ノ*:・゚✧