Today's deal is Reus!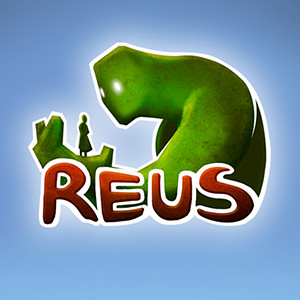 Steam: http://store.steampowered.com/app/222730/Reus/
Description:
LITTLE GIANTS

Today's game Reus is all about having a big ol' giant who hangs out with you and helps you make all kinds of stuff, like plants and animals and even minerals. It's a really beautiful, peaceful game, but sometimes, when you're a giant-owner, it's more about the INconveniences than the conveniences, so we here at Chrono.gg asked around and found some of your most annoying giant-related problems and made a short comedic listicle, so here goes nothin!

The Smell - Have you ever been indoors with a giant? If not, ask yourself this question: if I was FIFTY feet tall, how big and smelly would my armpits be?

The Financial Burden - Andre the Giant was known to crush multiple steaks, as well as a side or two of lobster for dinner, and he drank over 7000 calories of booze a day, but he was just a really big human! Imagine how much costlier it would be to own a huge beast who uses busses as baseball bats! No thanks.

The Danger - You know how sometimes you're dog'll bite you, but it's chill cause he's tiny and we all have our bad days? Yeah…we draw the line somewhere BEFORE a giant can get mad and eat one of us in a single bite.

The Noise - Sometimes a fart is just a fart, but sometimes that means all the windows shatter and your ears bleed and all the bacteria in your body gets killed by the gas cloud that comes after.

The Fame - And finally, do you REALLY want your entire life to be based around the fact that you're the one guy who has a giant for a sidekick? You'd be world famous! Everyone would always be asking you, "where's that giant, where's the giant?" But all you want is a night out of the house.

So there you have it. Having a giant in real life would be bad, but that's why you gotta play Reus, so you can get all the perks and have a great time doing it without the real responsibility of owning a one.
The official trailer for Reus:

Our favorite Steam reviews:
As always, use this thread to discuss this deal, talk about the game and find other people to play with!
(ノ◕ヮ◕)ノ*:・゚✧