Today's deal is Resident Evil Revelations / Biohazard Revelations!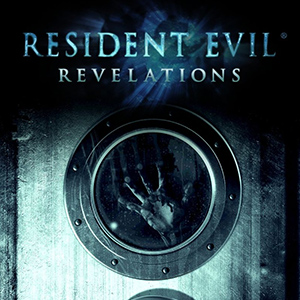 Steam: https://store.steampowered.com/app/222480/Resident_Evil_Revelations__Biohazard_Revelations/
Description:
THE BALLAD OF THE QUEEN ZENOBIA

Just sit right back and you'll hear a tale, a tale of a fateful trip,
That started from this mediterranean port, aboard this big cruise ship.
Agent Parker was a BSAA man, and Jill was brave and sure.
Chris and Jessica set sail before for a several days-long cruise.
A several days long cruise…

The weather started getting rough, the cruise ship filled with Ooze.
If not for Chris and to a lesser extent Jessica, The Queen Zenobia would lose.
The Queen Zenobia would lose…

The ship got took by a bunch of crooks who used it as a lab,
with Rachel F, the Scagdead too, the Malacoda
and his worms, the Sea Creeper, Jack Norman and
and Draghignazzo, here in Resident Evil: Revelations!

Now this is the tale of the Chriss and Jill, they're here to save the day,
they'll have to clear the ship of goons, it's the only way.
Parker and to a lesser extent Jessica too, will do their very best,
to help their partners save the day, or at least not be distressed.
There also is a Raid Mode here, which you can play for hours, and that part is co-op too, which never really sours.
So buy this game for cheap my friends, so cheap it's almost free,
from us to you that's always the deal, here on Chrono.gg!
The official trailer for Resident Evil Revelations / Biohazard Revelations:

Our favorite Steam reviews:
As always, use this thread to discuss this deal, talk about the game and find other people to play with!
(ノ◕ヮ◕)ノ*:・゚✧