Today's deal is Resident Evil 7!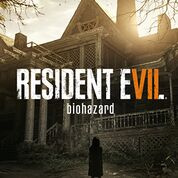 Steam: https://store.steampowered.com/app/418370/RESIDENT_EVIL_7_biohazard__BIOHAZARD_7_resident_evil/
Description:
THIS IS ACTUALLY A VERY CLEVER BIT

Ethan? Ethan, shh shh shh! We know, we know, we're not going to hurt you. Hell, we never even would have if we could've helped it.

What do you mean?

We're no full price retailers, son. Neither is Marguerite, nor my boy Lucas. Or even Zoe here.

Those major retailers, they did this.

What the hell are they? Now what did they do to you?

They infected us with the idea of buying gifts. That's what they call it. I found one in a busted up strip mall near the bayou. Everything changed after that.

So it infects you and then it takes control?

No, not exactly son…

It just—it forces its way into your mind and your soul and…you can't fight back.

You are connected to it, and you can't resist the urge to…ugh. You're a different person after that.

Just like Amazon…so Amazon sent me that message cause it wants all my money?

Look, the game just wants to be bought. It's the key, all right? You find it at a good price, and you buy it.

Ethan, buy Resident Evil 7 from us…please.
The official trailer for Resident Evil 7:

Our favorite Steam reviews:
As always, use this thread to discuss the deal, talk about the game, and find people to play with.