Today's deal is RESIDENT EVIL 2 / BIOHAZARD RE:2!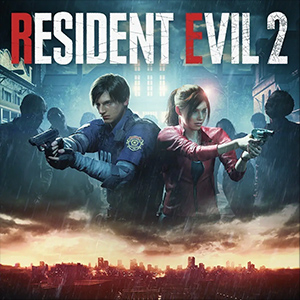 Steam: https://store.steampowered.com/app/883710/RESIDENT_EVIL_2__BIOHAZARD_RE2/
Description:
RESIDENT EGG SANDWICH 2

Look, we realize that the Resident Evil 2 Remake is one of the best-looking and most satisfyingly pure acts of unbridled fan service in the history of modern games, but unfortunately for you all, today's entire post is going to be about a digitally modelled egg and cheese breakfast sandwich you see in the first moments of the game. Funnily enough, if you've already seen this game played, we're pretty sure you know exactly what we're talking about, but for those who don't, pay attention, because it might actually sell you the game.

You know how sometimes in the nexus between bodegas and a good neighborhood deli you can find one of those perfectly delicious foil-wrapped sandwiches where the bread still holds it shape, but all the melted egg and cheese inside comes together into a thick fluffy mass of just…yellow? Like it was made to overtake your mouth, and you practically have to unhinge your jaw to take a bite? The digital sandwich captures this vibe exactly, and the meat and the lettuce and the ketchup and the may almost congeal into a single wobbly mass of pure hypothetical deliciousness.

And if a few shots of a sandwich can leave this much of an impression on us, just imagine how good and convincing those graphics probably have to be, you know? If the crispy browned lace edge of a fried egg dripping with grease can elicit that clockwork Pavlovian dribble, just imagine what sending a bullet through the head of a greyed and decomposing man will do. This one single sandwich IS Resident Evil 2, as far as we're concerned, and while it would already be WAY beyond worth it for the list price of $59.99, but at basically half-off, we'd almost say buy it before worrying about feeding yourself IRL. Sometimes a well-nourished soul and 100 dead zombies is all you need to survive.
The official trailer for RESIDENT EVIL 2 / BIOHAZARD RE:2:

Our favorite Steam reviews:
As always, use this thread to discuss this deal, talk about the game and find other people to play with!
(ノ◕ヮ◕)ノ*:・゚✧