Today's deal is Regions Of Ruin!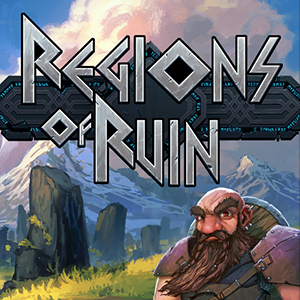 Steam: https://store.steampowered.com/app/680360
Description:
OH MY GOSH, IT'S KORNO

Hey HEY THERE, laddie! It's me! Your favorite daily deal website shillsman, KORNO the dwarf! I know I'm wearing sweats and a big ass t-shirt just like yous, but what do ye want from me? Just because I'm a magical creature doesn't mean I'm not self-isolating, ye know! I'm a dwarf who's fortunate enough tae work in new media, so if I've got the privilege to stay home and keep my job, by my mother's buttocks, you know I'm going to stay inside, right?

Anyway, they only call me when they've got fantasy games to sell ye, but this one's all about dwarves so I'm not all mad, ye know? Honestly, this game's kinda like Fallout but for dwarfs, right? Like, they're your basic dwarves, they live underground, but then they got into some war or another with some centaur-folk, and went and closed themselves up for hundreds and hundreds of years, and when they come out, it's not zombies and rads or whatever the glonk ye do in Fallout, (glonk is a dwarf word) instead it's goblins and kobolds and such. Liches, trolls, the nasties, you know. Rather eat ya than treat ya, as some dwarves say.

Plus, ye know, yer ol' pal KORNO loves himself some Kingdom, he does. It's one of his favorite games, and while this isn't EXACTLY like Kingdom, the devs threw the hammer into the smelter themselves on the Steam page: "Ever wonder what would happen if Kingdom met a broad, skill based open world RPG? Welcome to Regions of Ruin." Maybe it's just 'cause I'm a dwarf, but ya love to see someone so confident in there work! Haha! Don't be afraid! SOMETIMES DWARVES SHOUT WHEN EXCITED!
The official trailer for Regions Of Ruin:

Our favorite Steam reviews:
As always, use this thread to discuss this deal, talk about the game and find other people to play with!
(ノ◕ヮ◕)ノ*:・゚✧