Today's deal is Regions Of Ruin!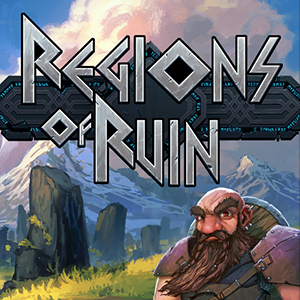 Steam: https://store.steampowered.com/app/680360
Description:
JUNGO IS IN YOUR COMPUTER RIGHT NOW

Oi! Hey there, humans! It's me, a dwarf named Jungo trapped inside a computer! It's crazy in here, believe me, especially for dwarves! Like, you know how important stroking our beards is to both men and women dwarves, but when I try to do it from inside the computer, all I get is wires! One time I tried it and started a fire! That was kinda bad! Anyway, the internet overlords said I could go free if I talk about this game with you all, so that's exactly what I'll do, and at this rate, I'll probably be stroking my real beard again by nightfall!

Okay, first things first, we don't have these where I come from, but is it totally normal for the game to be played on a tiny moving picture box? It's like someone made a cute little painting, but the characters in it move and make sounds based on what you do here outside of it, it's wild. If you haven't seen something like that before, absolutely check it out. Even the music goes along with the action, I was so impressed, and the picture box itself has a fine looking shape and even lights up at times. To me, that alone was worth it.

And if you humans are like dwarves where all your entertainment and culture are based around the glorious exploits or dwarven kings, I've gotta say that while this game isn't about any specific Dwarf I've ever heard of, the idea of having him walk the lands and completing quests in order to save the kingdom isn't just natural, it's exciting. So please, humans! Buy this game Regions of Ruin so I can get out of this blasted computer and stroke my own chin hairs again! I'll promise it'll be worth it!
The official trailer for Regions Of Ruin:

Our favorite Steam reviews:
As always, use this thread to discuss this deal, talk about the game and find other people to play with!
(ノ◕ヮ◕)ノ*:・゚✧