Today we're featuring Redout: Enhanced Edition!
The deal options are: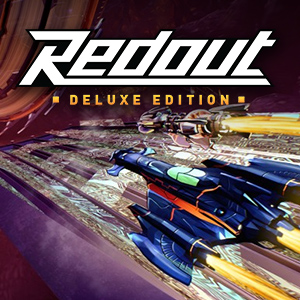 Description:
WHAT IS A "REDOUT"?

Redout is: a tribute to high-speed futuristic racing games of old, but wrapped in the best goddamn graphics you've ever seen.

Redout is NOT: a 17-hour accidental nap you unwittingly took after eating an entire box of Fruit By The Foot.

Redout is: a fully featured racing game complete with a 100-race career mode and a fleshed-out VR mode.

Redout is NOT: being a small business owner who's restaurant goes bankrupt because their insurance doesn't cover Kool-Aid Man-related structural damage.

Redout is: a deep 12 player online experience that is only elevated by it's sterling, high fidelity, 5.1 mixed soundtrack, and tons of delicious DLC.

Redout is NOT: a nickname for the hangover you get after waking up in jail the morning after SantaCon 2018. So buy the game, not gin and a Santa suit.
The official trailer for Redout: Enhanced Edition:

Our favorite Steam reviews:
As always, use this thread to discuss this deal, talk about the game and find other people to play with!
(ノ◕ヮ◕)ノ*:・゚✧