Today we're featuring Redout: Enhanced Edition!
The deal options are: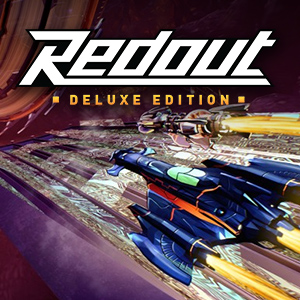 Description:
REDOUT FAST FACTS

Hey folks! Today's game is a fantastic futuristic racing game called Redout! We love this game here at Chrono because futuristic racing is our kink, but just in case you don't have the same sexual appetite, here's some fast facts to get you acquainted:

-This game describes itself as a throwback to games like Nintendo's F-Zero series, except for Redout, they chose to name it something that doesn't sound slightly less fast and exciting than a real type of racing they have today. Seriously, you wanted to be like "We're cooler than F1" and you went with zero??? What about like F-1000?

-If you swap out the "Red" part of the title with the word "Wipe", you'd be forgiven if you couldn't tell the difference. We can because we tell the difference between new awesome games and games that keep re-releasing themselves for ten years, but if that's too much for you, just pick the one that's not named after crashing.

-And finally, okay, after looking into it, redouts aren't much better than wipeouts, but at least you have to be going pretty fast like a pilot for redouts to occur. It has to do with g-force pulling blood from your legs to your head and making you see red, though, which is pretty cool, we guess. And at least you're not messing around with metal legs like Star-You-Know-Who…

Anyway, Redout is up to 85% off no matter how you slice it. Buy it today. You won't be disappointed.
The official trailer for Redout: Enhanced Edition:

Our favorite Steam reviews:
As always, use this thread to discuss the deal, talk about the game, and find people to play with.