This weekend's deal is Redeemer!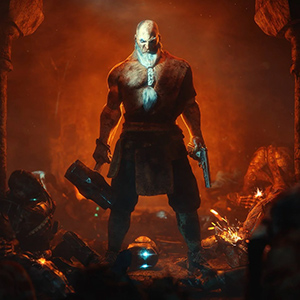 Steam: https://store.steampowered.com/app/447290/Redeemer/
Description:
YOU NEED THIS TODAY

So, look, paying taxes, for a lot of us, is a very stressful time of year. It never feels like you're organized enough, and in completing this uncomfortable act, it forces you to face down every last demon in your life, in order to set them all free and start over for next year. It is necessary, of course, to do, because that's how this government works, but it doesn't mean that sometimes the stress of it all won't create some unnatural beast in your heart which, once made, has nowhere to go.

Now, we realize that today's game Redeemer is not explicitly themed after tax day, or money really, or finances, or anything too on-the-nose, but a huge buff dude beating his past into the ground with fists and then ripping its arms off and being up other parts of your past is a perfect and healthy visual for letting loose that awful tax beast inside your heart. The entire game is a metaphor for freedom. It is a visual guide to how hardcore you must be to achieve your goals. And honestly, we think that's even better.

And even better, at less than three dollars, even after the most painfully annoying tax day ever, Redeemer isn't going to break the bank. So do what's good for you and buy this game so that maybe for a few hours, the weight of the world will seem lighter, your soul can breathe deep, and the angry hate monster inside your heart can pour into this, and happily fade away, like when you're hungry and you finally take that first bite of food, or when you have to pee really bad, and you finally just lock the bathroom door behind you and let her rip.
The official trailer for Redeemer:

Our favorite Steam reviews:
Sale price info:
This is the lowest Redeemer has ever been individually discounted according to ITAD, previous low was $2.85 on WinGameStore.
As always, use this thread to discuss this deal, talk about the game and find other people to play with!
(ノ◕ヮ◕)ノ*:・゚✧