Today's deal is Pure Farming 2018!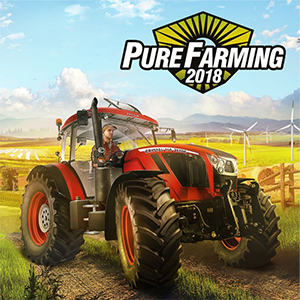 Steam: https://store.steampowered.com/app/534370/Pure_Farming_2018/
Description:
THE BIG SHOW

Listen up, motherf***ers! It's the future out here! Technology has advanced! Do you love farming? Good! People love it all over the world, bitch! And now, with Pure Farming 2018, you can see it all from the comfort of your passable gaming rig. So buckle up, you bastards. We got hemp, we got coffee, we got olives, we got it all, and you can farm it all from any conceivable angle. You like husbandry? Do it. You like figuring out how to farm while staying green to save the Earth? Don't wait, or somebody else will get that grant money.

And don't even get us started on the tech, because your sorry ass might not even be able to handle it! We're talkin' Zetor, Landini, McCormick, Schnikey, Gregoire, DAF, Mitsubishi, and whoever else you want. We're gonna put some power under the hood, buddy! And pretty soon, you're gonna plant that competition, grow the sh*t out of it, and harvest all their heads off, because this is Pure Farming 2018, baby, and we expect nothing less.

So get out there, farmers. Wake up early, get that hearty breakfast, slap on those overalls, and get to lookin' for a little piece of wheat to put in your teeth and start chewin' because if you don't, the reaper will come for you first. This isn't baby's first farm, you losers. No, no, no. You must have forgotten. This is Pure Farming 2018. Spill the blood of your enemies at the harvest moon. Ride a tractor. Farm.
The official trailer for Pure Farming 2018:

Our favorite Steam reviews:
Sale price info:
This is the lowest Pure Farming 2018 has ever been individually discounted according to ITAD, previous low was $7.17 on Humble Store.
As always, use this thread to discuss this deal, talk about the game and find other people to play with!
(ノ◕ヮ◕)ノ*:・゚✧