Today's deal is Post Scriptum!
A portion of proceeds for today's sale go to Stack-Up.org! Stack Up helps US, Canadian, UK, Australian, New Zealand and NATO allied military service members get through deployments to combat zones and recover from traumatic physical and emotional injuries with the power of video gaming.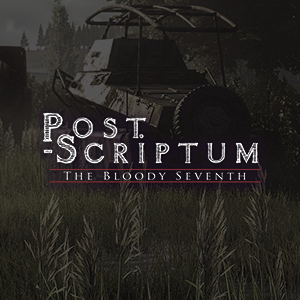 Steam: https://store.steampowered.com/app/736220/Post_Scriptum/
Description:
KEEP STACKING BABY

Yesterday we talked all about how the A-Team is like onions, and that it was awesome to see a video game-based charity for veterans like Stack Up have some synchronicity with the game we were selling, which is literally a team-based military shooter, where you actually can stack up before you breach a room, just like the charity's named after.

A portion of what's sold goes straight to the charity, and since we were having so much gosh darn fun with it, we figured we'd just keep it all rolling right along for another day. Yes, that's right, you can still buy Squad and support Stack Up, Hannibal from the A-Team is slightly less like Shrek than he was yesterday with all the context, but he's still a lot like Shrek, and we all still love it when a plan comes together.

Which is why - and we're very excited about this - we've decided to give you yet another flavor of military shooter today in the form of Post Scriptum, a huge 40 vs 40 extremely high-fidelity shooter based in World War II. Now you can stack up at the door for a breach, you can support the charity Stack Up, and, if you buy both games, you've now stacked up two games in your Steam library. That's three different ways to stack, and if you're as amazed about it as we think you'll be, that's just the power of Chrono, baby!
The official trailer for Post Scriptum:

Our favorite Steam reviews:
As always, use this thread to discuss the deal, talk about the game, and find people to play with.