Today's deal is Planet Zoo!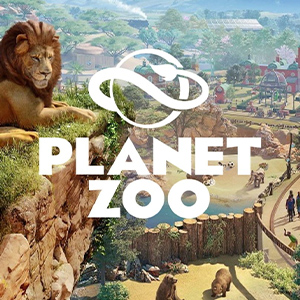 Description:
BIG ZOO VIBES

Hey. Yo. People…to be honest, we're shocked and surprised right now. Why is this not trending on Twitter? Why hasn't this become one of those "memes" we keep reading about in our weekly email readers? Are you not hearing the words that our coming out of our motherf***ing mouths? PLANET. ZOO. IS. CURRENTLY. ON. SALE. AT. A. SIGNIFICANT. DISCOUNT.

Where are the horns blowing out from the parapets, with red ribbons flowing from their leadpipes? Are your ears closed away from this day's glorious sound? Have you not yet internalized this happy news? Can you not hear the screaming triumphs issuing from the throats of the apes? Has the lion's call not burned into your heart? What of the magnificent bone white tusks of the African Elephant? Has your body not yet begun vibrating? IMAGINE. IF. THE. ENTIRE. PLANET. WAS. A. ZOO.

And look, maybe we are overselling it a little bit. Can you blame us? But honestly, if for whatever reason, we were having a really stressful week, and stuff we've been reading online isn't doing us any favors, and Animal Crossing is still a week away, Planet Zoo is EXACTLY the type of chill, peaceful, brain-engaging game we'd want to be playing. And that's real as heck.
The official trailer for Planet Zoo:

Our favorite Steam reviews:
As always, use this thread to discuss this deal, talk about the game and find other people to play with!
(ノ◕ヮ◕)ノ*:・゚✧