Today's deal is Overload!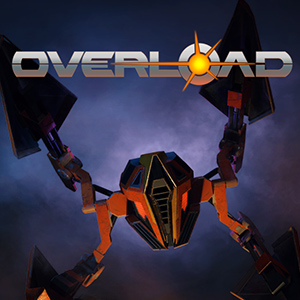 Steam: https://store.steampowered.com/app/448850/Overload/
Description:
DISTRESS SIGNAL

…come in…come in…repeat, anyone that can hear us, our autonomous operators have malfu……ed and have begun attacking the colonists. Anyone in any sort of pro…mity, in the name of Cronus Frontier, please assist, we won't be able to make it much longer. We are only miners, and don't really have a good way of defen…. ourselves…

Oh, wait! Wait! That's not totally true! In case our Juno Offworld Automation products ma…nctioned into "unsafe operating parameters", we've been given one Kodachi Light Gunship! Maybe if we just pull up the roster and see if anyone on the pl…orm is certified to fly such a craft…and…aw, shit! Not one person? Really? Alright Cronus command, yep, officially requesting an MPSV for orbital as…tance. Also I'm being told the robots just destroyed our Gunship, so if you have one of those, bring that too.

We realize it's not the most enticing miss… out there in space, and you probably don't want to be pulled out of cryo…sis for it, but trust me, it's pretty messed up in here, and anyone who's anyone would probably get a fatty com…dation if they showed up to help…and it's probably great practice for any six-point pilot out there…and we have good food on station…ok, look, it's basically Descent 4, okay? Will that get you down here? It's a PC gaming classic! Now come save us! Please!
The official trailer for Overload:

Our favorite Steam reviews:
Sale price info:
This matches the lowest Overload has ever been individually discounted according to ITAD, previous low was $17.99 on Humble Store.
As always, use this thread to discuss this deal, talk about the game and find other people to play with!
(ノ◕ヮ◕)ノ*:・゚✧