Today's deal is Out of Space!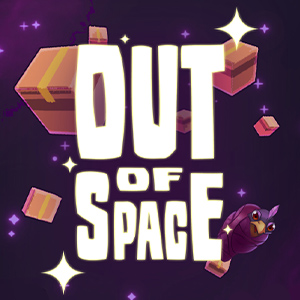 Steam: https://store.steampowered.com/app/400080/Out_of_Space/
Description:
SPACEMATES

Some of the most annoying, non-depressed, go-getter roommates will sometimes, in actual seriousness, call apartment meetings and say things like "this apartment is like our spaceship, and we need to keep it flying right as we journey through". This is a nonsense phrase that means nothing. The apartment is only like a spaceship if people actually live on the spaceship, which is definitely not how most spaceships are in real life, and if what they actually meant was something more like Star Wars, it's pointless because they have totally different technologies and priorities than us.

And besides, like, is a protocol droid also kind of a butler or what? Could you ask C-3P0 to do a once-over and clean up all the trash in the main cabin? Doesn't matter. Point is, asking your roommates to pretend their apartment is a spaceship means nothing. HOWEVER, if you are in fact a group of roomate aliens trying to make things work together on an actual, liveable, comfortable spacecraft, saying something like "pretend this spaceship is an apartment" makes total sense, and what's more, we're here to tell you, it works.

Everybody has to decide together where stuff goes, you have to come up with a schedule so everyone can eat comfortably and deal with the crash that comes after, and oftentimes, there's even a creeping alien infestation that forces everyone to clean the whole place from time to time like a sticky purple glowing metaphor for housework. You can even make the bad choice of getting a dog together with your roommates! It seems fine now, but wait til the one who loves the dog most wants to move out and tries to take him. Anyway, you get the point. An apartment is not like a spaceship, but a spaceship is a lot like an apartment. Still no word on exactly what makes a condo a condo, but hey, we're just trying to sell a video game here, not solve life's mysteries.
The official trailer for Out of Space:

Our favorite Steam reviews:
As always, use this thread to discuss the deal, talk about the game, and find people to play with.