Today's deal is Nova Drift!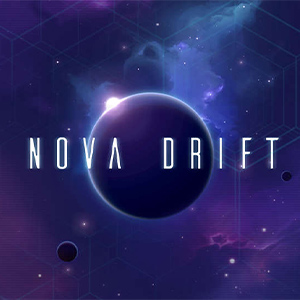 Steam: https://store.steampowered.com/app/858210/Nova_Drift/
Description:
ADVANCED BIOMECHANICS

Ambient meditation music spills out of your car speakers and washes into your ears like a psychedelic tide. It's your morning commute the day after you bought Nova Drift for your PC. It was on sale at Chrono.gg for ten bucks. You love a rogue-lite ARPG space shooter. That type of stuff is so dang badass. You played it for hours. Traffic grinds to a halt. Somebody hit a cow a mile up the road and its guts are making everybody late for work. Your mind wanders back to Nova Drift, and its endlessly evolving biomechanical ship. The ambient music continues to activate your brain.

You feel an overwhelming sense of peace as your two back tires explode into giant steel and rubber frog legs with a hubcap for a knee joint. Its legs spring forward in 3 milliseconds, sending you flying into the air, and you can hear the belts in your engine ripping apart and rearranging, but you don't know what it's become until it shoots a stickly metal barb out onto a street light like a frog's tongue and swings on it like Spider-Man.

As you twirl through the air, you realize you're no longer following the road, and seem to be plummeting towards a man-made river over the side of the highway. Your legs and tongue grab onto each other like trapeze artist's arms and contort themselves into a pontoon raft around your car and you land harmlessly on the water's surface. Just then your trunk pops open and crumbles into a fan like they have on those swamp boats in Florida.

"HELL YEAH!" You scream from a place of sheer insane joy, and an instant later you're back in your regular old car, sliding into your parking spot, and the ambient music track stops, and you spend the whole day planning your next run through Nova Drift.
The official trailer for Nova Drift:

Our favorite Steam reviews:
Sale price info:
This is the lowest Nova Drift has ever been individually discounted according to ITAD, previous low was $8.99 on Fanatical.
As always, use this thread to discuss this deal, talk about the game and find other people to play with!
(ノ◕ヮ◕)ノ*:・゚✧