Today's deal is Ninja Tycoon!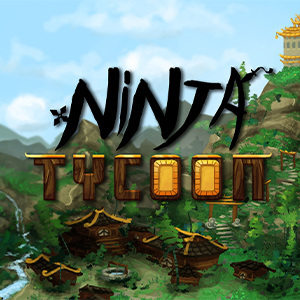 Steam: https://store.steampowered.com/app/779330/Ninja_Tycoon
Description:
GO NINJA GO NINJA GO

Let's face it, with the political climate in America the way it is, sometimes it feels like there's no right answer to the question "How can I start my own business?" Sometimes it feels like the odds are stacked against your success and that the big companies with all the money are just going to keep winning forever. Well, that was before you considered starting a Ninja Village. Here, let us show you what we mean:

When it comes to Ninja Clans, there's a strict system of build, recruit, train, defend, complete, but what that means for you, the clan leader, is that there's always going to be work to do! It doesn't depend on markets, and just like any other business, a lot of what you put in is tax deductible. Plus, a lot of the people who work for you are probably going to die, which means it's unlikely things will spiral out of control!

And let's be real: assassinating targets is something you can do from the grassroots level to the world stage, so with starting a Ninja Clan, the sky is truly the limit! Just careful of any blind lawyers with spandex or families of similarly equipped and trained mutated reptiles led by an older mutated mammal, and you should be good! Ninja Tycoon: start with nothing, and world domination is the only conceivable endgame!
The official trailer for Ninja Tycoon:

Our favorite Steam reviews:
As always, use this thread to discuss this deal, talk about the game and find other people to play with!
(ノ◕ヮ◕)ノ*:・゚✧