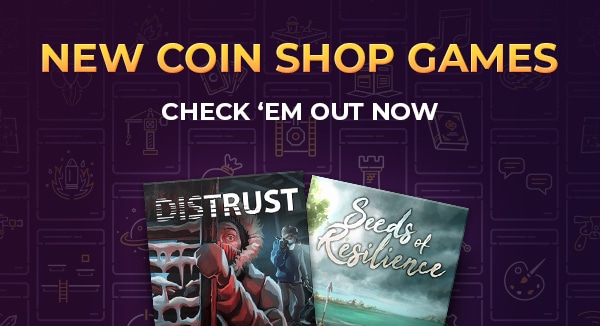 WEATHERING THE STORM

It's going to be 102 degrees (in freedom units, 39 in the real stuff) today at the Chrono HQ in Austin, TX. That may sound miserable, but so does living at an arctic research station blanketed in perpetual night with staff bordering on madness. Or living on a deserted island rife with natural disasters where you have to build a village from scratch. So, maybe we should count our blessings and put up with the triple digit heat, at least until someone in the office starts going mad.

Distrust: Polar Survival
DISTRUST is an isometric survival adventure with procedural generation on an Arctic research station lost in the endless dark of a polar night. A story-rich fiction with multiple endings that suits both singleplayer fans and co-op enthusiasts.
Seeds of Resilience
Ready to start anew? Build a village from scratch in Seeds of Resilience. Learn to choose the right items, understand nature's patterns, use real life-based constructions and craft techniques in this turn-based tycoon game.

Or go live in a place without crazy weather.