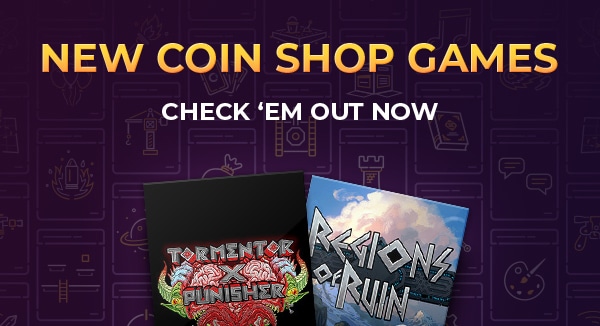 DWARVES AND DEMONS

While everyone else is focused on aliens and their special "Area," we wanted to focus on more mundane, down-to-earth creatures, like dwarves and demons. Aliens are just so played out, so common and boring. Have you ever heard of a secret government military base holding dwarven technology? How about high-tech footage from an F35 of showing the possible existence of demons? No, I didn't think so. That might make you think neither of them exist, but we got proof right here fam:

Regions Of Ruin
Regions of Ruin is a 2D pixel side-scrolling RPG with town-building, where you explore, fight and build into an open world that progressively challenges you and your settlement, and threatens the extinction of the dwarven race.
Tormentor❌Punisher
Everything in Tormentor❌Punisher can be killed in one hit, from bosses to yourself. Bosses conjure traps to make the arena hellish. Demons adjust to your play style and punish you. Perform combos on enemies and gain cool upgrades. Reload your machine gun by firing your shotgun. Let's do this!

See you at Area 52.