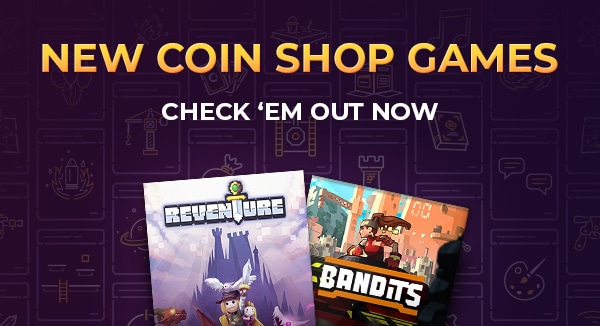 THIS IS THE END, OR IS IT?

Endings are often controversial. Some are masterclasses is wrapping up a long-running plot, successfully avenging everything that was setup over years. Others endings seem like they were created with a game of phoning it in, never living up to the standard set previously. That's why we're fully supportive of media that has multiple endings, and not just one or two, but dozens, even hundreds! That way even if one ending is bad, you have 99 more to check out. Oh, and if those endings have tanks in them, even better.

Reventure
The one and only non-linear adventure with 100 different endings. Don't just wishlist me. I'm not that expensive… also, look at those reviews!
Bandits
Bandits is a small indie couch-multiplayer. A modern yet classic Tank Battle Arena game. It has fully destructible environments, and 8 characters with unique play-styles and abilities.

The end.