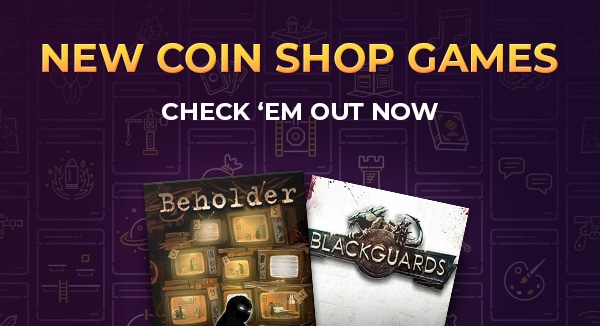 WHO'S THE REAL CRIMINAL?

Criminality is a fascinating concept that we're not nearly smart enough to fully grasp, but these two games definitely get our noggins churning. The group of misfits in Blackguards are explicitly criminals, but they're also fighting to save their world. On the other hand, the State-installed landlord in Beholder is strictly abiding by the laws and instructions from the State, that's the opposite of a criminal! But they're also doing super creepy and unethical things that harm others, just like a criminal. Now our head hurts, maybe you can figure out this conundrum instead of us.

Beholder
You're a State-installed Landlord in a totalitarian State. You must spy on tenants, peep, eavesdrop and profile! You must report on anyone capable of plotting subversion against the State.You MUST! But WILL you?
Blackguards
What happens when the only hope of a threatened world lies not with heroes in shining armor, but in the hands of a band of misfits and criminals? Blackguards, a new turn-based strategy RPG, explores this very question. You will discover over 180 unique hex-based battlegrounds within a dark

And what about smooth criminals?