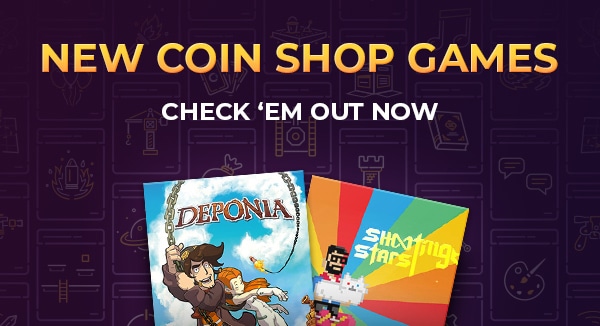 A WORLD OF GARBAGE

It's not exactly provocative to say that we live in a world full of garbage. By some estimates, humans produce 2.12 billion tons of garbage globally each year. That may sound daunting, but what if instead of trying to fight against this inexorable trash tide, we embrace our future dump world? That's why were giving you the chance to check out these two new shop games. One is all about living in a world overrun by garbage, and the other is about holding a cat that shoots lasers. We're not sure that that's part of this future, but you never know.

Deponia
In Deponia, the world has degenerated into a vast garbage dump, in which the crotchety Rufus ekes out his sorry existence.
Shooting Stars!
This game is the answer to one of the most important questions in life: "I can haz lazer kitty?" Yes you can!

Digital games don't produce garbage. We're doing our part.