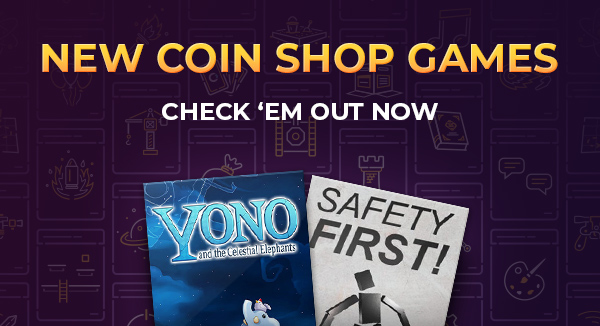 WHEN YOU TRY YOUR BEST AND YOU HAVE TO PEE

Waterfalls, water fountains, sprawling bright blue oceans, ponds, lakes, rivers, running water, a celestial elephant spraying water out of its trunk…y'all know where I'm going with this, right? I just think it's weird that the heroes of every single damn game out there go on these big grand adventures and see all these sites and sounds…and yet they never have to go to the bathroom? Suspension of disbelief yeah yeah, but still. You'd think you would've heard a joke or some satirical remark about it now. I mean even elephants! Ok maybe not Yono, he might be too cute for this kinda stuff. But in all this uncertainty, through the haze of inaccuracy and unfair bathroom representation in video games, out walks our hero. A big ol' cluinky repair robot fixing every thing with…actually y'know what? You're gonna wanna see this one for yourself folks. This one's spoiler free.

Yono and the Celestial Elephants
Yono and the Celestial Elephant is a grand adventure, featuring carefully designed puzzles, treasure hunts, a sprinkling combat and a world full of people.

Safety First
Safety First! is a twin stick physics puzzler in which you have to fix broken electric wires using your Magical Yellow Repair Liquid (MYRL). Can you beat all 69 levels? (nice)

Also. Stop licking damn toilet seats y'all. You know who you are.